TESTING ZONE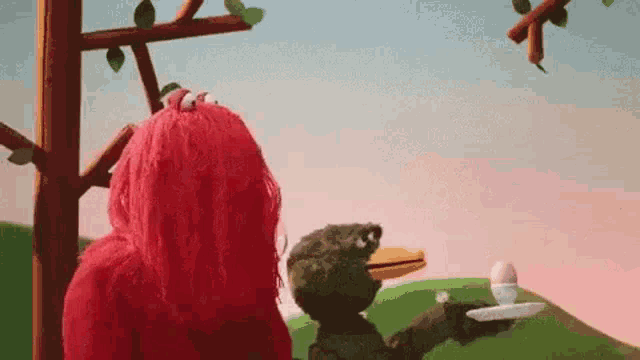 This is a test/skeleton page. Please refrain from looking at it for too long.
"How would you like to die today, motherfucker?!" —Jared Dunn, Silicon Valley
HOLY SHIT IT WORKED IF YOU CLICK THE ICON IT EVEN GOES TO YOUTUBE
BoJack Horseman (2014-2020)
6 Seasons (77 twenty-five minute episodes), available on Netflix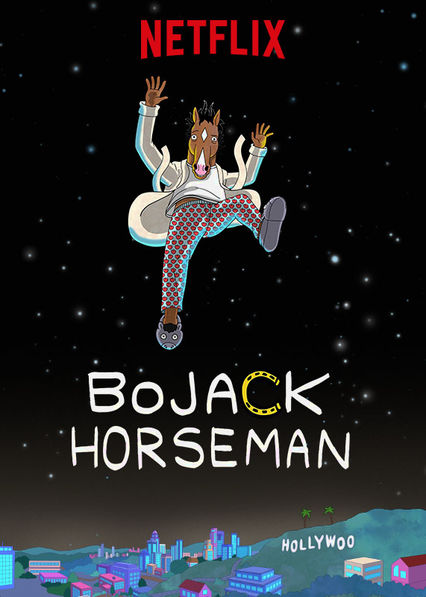 It's not just you, you know. [...] Well... you come by it honestly, the ugliness inside you. You were born broken, that's your birthright. And now, you can fill your life with projects, your books, and your movies and your little girlfriends, but it won't make you whole. You're BoJack Horseman. There's no cure for that.
Created by writer Raphael Bob-Waksberg and illustrator/head animator Lisa Hanawalt for Netflix, BoJack Horseman is an animated dark comedy about an ageing former television sitcom star trying to keep his career afloat and reinvent himself in search of validation as an actor and person (horse?) after his insanely successful sitcom Horsin' Around was cancelled after nine seasons. Haunted equally by what he could and couldn't control from his past and struggling in the present with his self-destructive spiral of depression, addiction, and interpersonal codependency, BoJack must come to terms with and face the consequences for his actions, and in the end improve to be a better horse (man?) by the end of it before it's too late for him to do so. Along the way we also meet an ensemble cast of characters with complex inner lives and harships trying to make sense of what happened to them throughout their lives that brought them to their personal rock bottoms while under the microscope of Hollywood's celebrity and gossip-obsessed culture.
Despite the reputation "adult animation" gets for being needlessly crude, gross, and ugly, BoJack Horseman is a thoughtfully-crafted show with amazing (though frustrating) three-dimensional, believable characters and a consistent art direction. The visual style of the show takes advantage of animation as a medium for some stunning compositions, hilarious running visual gags, and engaging details from episode to episode. I personally want to also go out and praise BoJack Horseman for its representation of both human and anthropomorphic characters with various sexualities, ethnicities, and abilities. These elements of the characters' identities are explored within the story in a very loving, human way.
Favorite Episode: My personal favorite episode of BoJack Horseman has to be season four, episode eleven (4x11) "Time's Arrow" written by Kate Purdy and Raphael Bob-Waksberg, and directed by Aaron Long. This episode explores the life and hardships that Beatrice, BoJack's mother, went through and how it shaped her into who she is now. The story is told from her perspective in a visually warped and non-linear fashion, and the medium of animation is fully taken advantage of for a visual expression of how the world around her is distorted from her dementia and trauma. Beatrice isn't absolved of her actions, though now we understand her. Paradoxically, BoJack cannot take joy in giving her what normally would be well-deserved come-uppance for how she treated him, choosing instead to do her one final kindness she would never afford him.

Content Warnings

I think at some point throughout this show basically any common trigger surrounding drugs, alcohol, abuse, violence, homophobia, mental illness, terminal illness, sexual assault, body image, pregnancy, and abortion are touched on.
Currently Working Through
Reading...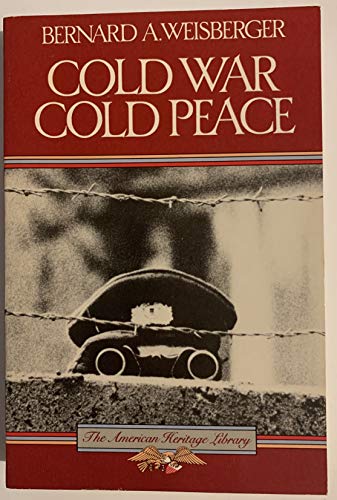 Cold War, Cold Peace
Author: Bernard A. Weiseberger
Pages Read:64 out of 328

Also Reading...
Where the Girls Are by Susan J. Douglas
Pages Read: 55/307
Watching...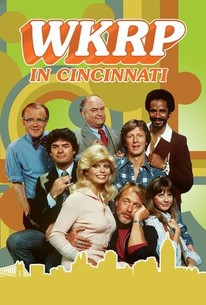 WKRP in Cincinnati
Season one (1978)
Episodes in: 2/22

Also Watching...
Supernatural - Season One (2005)
Episodes in: 16/22